Introducing
The Vü Everyday Communication Kit for Hearing Loss
30% savings for a limited time! Get one for you and a friend while supplies last! Use code SAVEME30 in the cart
 A simple, effective, and convenient way to communicate your hearing needs when you're on the go.
Free shipping! This Hearing Loss Everyday Travel Kit is amazing! We've thought of everything you will need to communicate your hearing needs when you're on the go. Get it now while supplies last! Your travel kit is lightweight (only 3.5 ounces) and includes:
Hearing Loss Lanyard
Hearing Loss Communication Card (you choose which card you would like - the Deaf or Hard of Hearing communication card)
Hearing Loss Door Hanger
Hearing Loss Wristband
Zip Top Travel Pouch
A portion of your purchase goes to fund patent-pending devices to help individuals who are Deaf or Hard of Hearing to be included in every conversation.
BONUS! For a limited time, we'll also add one free FDA-approved fog-resistant The Communicator™ window mask courtesy of our partner, Safe'N'Clear! It's our way of saying thank you for your support to the Vü!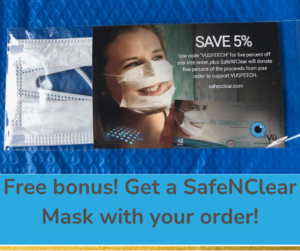 VüDevices
Under Construction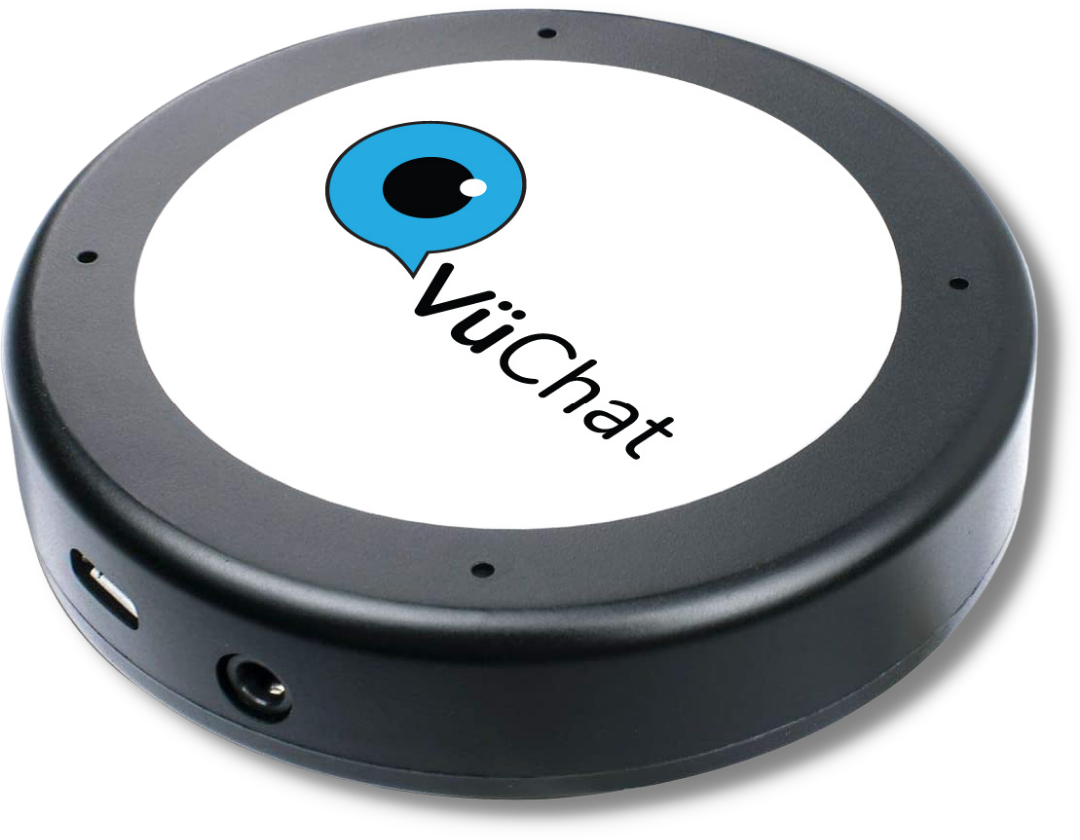 VüGear
Printed on-demand and shipped directly to you. Proudly let people know that you support the Deaf and Hard-of-Hearing Community and The Vü.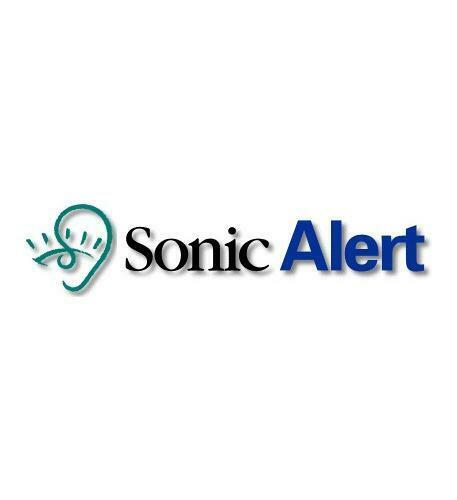 Please click the link below to visit Sonic Alert's website and explore their selection of products specifically designed to meet the needs of the Deaf and Hard-of-Hearing community. Use the Code: VUSPEECH at checkout and they'll take 40% off of your order. We are an affiliate marketing partner of Sonic Alert and will receive a small percentage of your purchase which will be used to help us in our efforts to bring our patent-pending devices to market.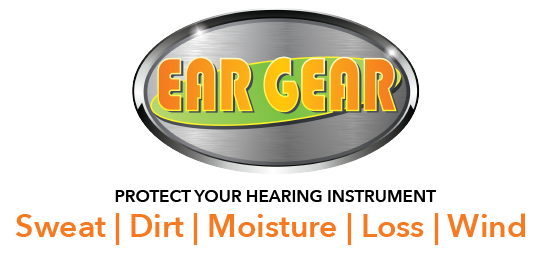 Ear Gear is a protective sleeve that slides on over your hearing aid or implant. It protects your hearing instrument from dirt, dust, moisture, and sweat. And get this - it even cuts down on wind noise without affecting sound quality!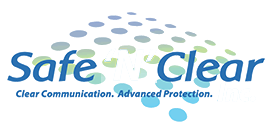 The Communicator™ Surgical Facemask with Clear Window is a single-use, disposable mask that meets ASTM Level 1 surgical mask standards with the added benefit of a fog-resistant clear window for improved communication.  Supported by Interpreters, Doctors, Nurses, Dentists, Hygienists, Orthodontists, other Health Professionals, Educators and Teachers seeking clearer communication and exceptional protection.