The Opportunity
Tired of trying to communicate with people wearing a mask? We've got help. Our new everyday communication kit gives you several ways to communicate your hearing needs.
Get your communication kit today for yourself or as a gift.  Learn more at VuShop.
Proceeds from the kits will help speed research and development of Vü's patent-pending smart devices. These smart inventions will revolutionize the way the Deaf and Hard of Hearing communicate in real time with anyone, anywhere.
The Challenge
You're wearing your mask headed for a doctor's appointment or coffee shop and you have to effectively communicate with office staff,  the counter clerk, Uber/Cab Drivers, and a whole host of other individuals along your journey who may not have experience communicating with Deaf or Hard-of-Hearing individuals. You need a simple and effective way to help them understand how they can better facilitate your needs.
The Solution
Take along our Vü Communication Kit –handy items including a wrist badge, door hanger, communication card, and more. These are perfect to wear and show anytime you face difficulty with someone not understanding you.
Vü Travel Kits  – RESERVE YOUR KIT NOW and be entered to win a Sonic Alert device
Basic and Premium Kits Available
Choose from our Basic Kit or our Premium Kit which features a secure radio-frequency identification chip (RFID) block for your passport. The block in the passport holder prevents someone from scanning your passport to steal your identity. In addition, our Premium Kit has an erasable journal notebook and a 5-pack of "Lip reader. Please speak clearly" stickers to place anywhere you need them.
Perfect for Gifts
Vü Travel Kits make perfect and thoughtful gifts for the Deaf and Heard-of-Hearing Individuals in your life. Show them you care by helping them to be heard. 
Reserve a Travel Kit for a Chance to Win
Let us know that you are interested in purchasing our Travel Kits when they are available and we'll enter you for a chance to win a Sonic Alert device.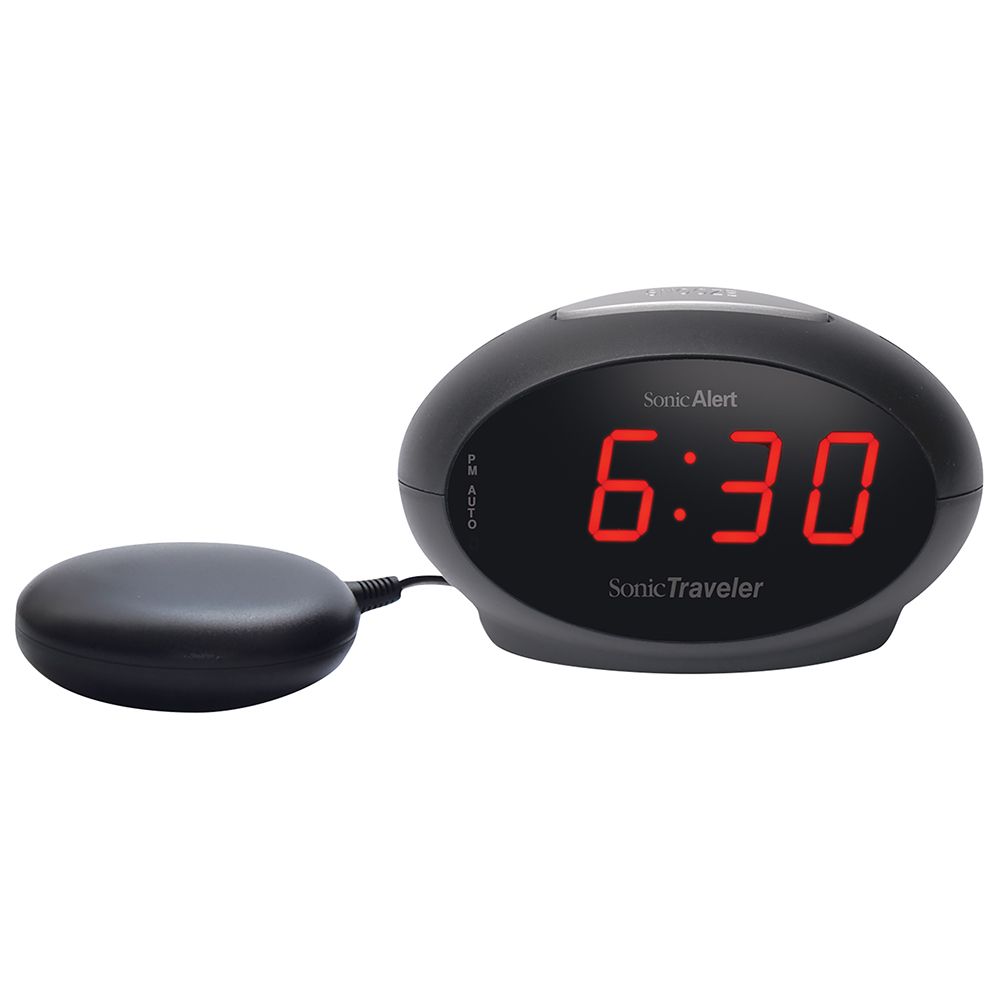 V
ü Travel Kits | Be heard no matter where life takes you.
Write and Wipe Jotter Notebook with Pen
Sometimes it helps to write down what you want when trying to communicate with someone – especially if there is a language barrier. The Write and Wipe is a handy idea jotter that features 8 laminated cardboard writeable/erasable spiral-bound pages and elastic closure. Comes with erasable marker in pen loop. Complies with Prop 65. 4.375″ L x 0.5″ W x 7″ H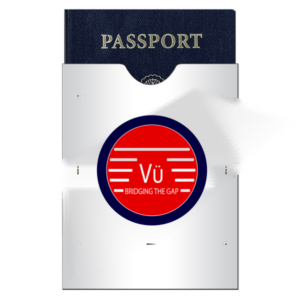 RFID Blocking Passport Holder
For travelers who want extra security, our RFID blocking passport holder is just the thing. Protect your identity from RFID snoopers trying to skim your passport to steal your info from a distance. The holder acts as a shield against RFID skimmers.
Communication Wristband
100% Silicone and extremely durable our "Lip reader – please speak clearly" bands are fashionable and practical to wear. Show your wristband if you face any difficulty with someone not understanding you.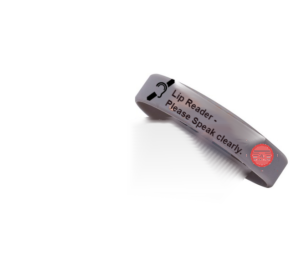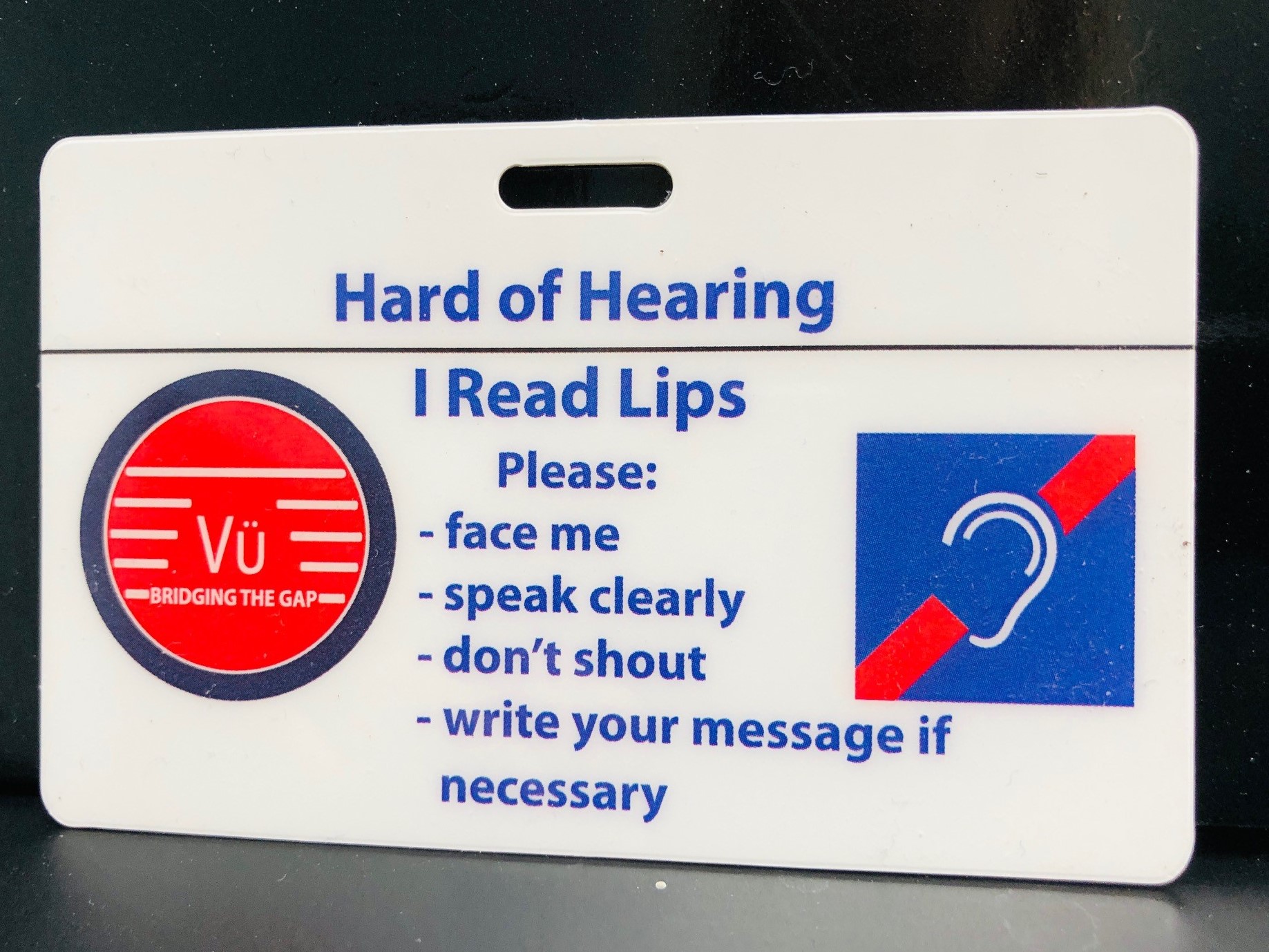 Communication Card
About the size of a credit card, our handy communication card fits inside your wallet or pocket ready to show when you need it. It lets someone know you have a hearing loss and asks the person to speak clearly, not shout, and face you directly or write out their message. One card per order. We have 2 cards, one for individuals who are Deaf and one for those who are Hard of Hearing. Please let us know which card you want.
Round Door Hanger
Whether it's for your dorm room, hotel room or an overnight hospital stay, the door hanger alerts hospital, students or hotel staff to your hearing needs.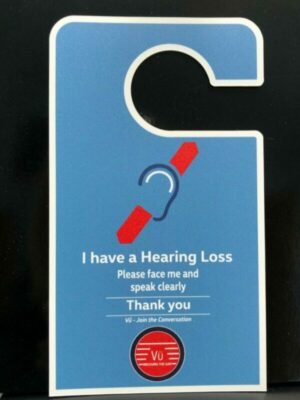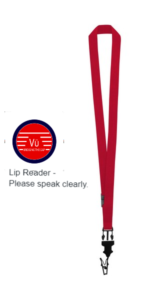 Lanyard
Sometimes it's helpful to wear something to help with your hearing needs, especially if you don't have pockets or don't want to wear a wristband. The lanyard easily fits our communication card or can be used separately.
5-pack Communication Stickers
Featuring the international hearing loss symbol, the "Please speak clearly" stickers can alert professionals to your hearing needs. These can be placed on a medical chart, headboard or anywhere to help you.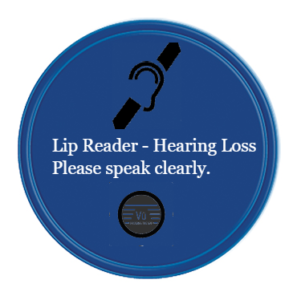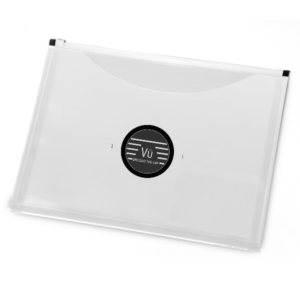 Zip Top Travel Pouch
Our translucent travel pouch features 1-¼" gusset, full-front external pocket, and business card-sized pocket on back pocket. Keep all your important items in one handy pouch that can transfer from your travel bag to a purse or backpack on the go.
Peace of Mind While on the Go!
Ready to Travel with Confidence?