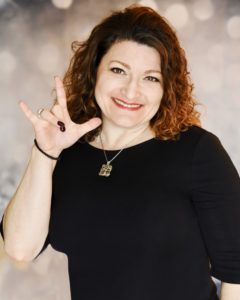 "Every … new begin … a … breath …again."
If that sentence doesn't make sense to you, welcome to my world. I'm hard of hearing and fragmented sentences like this are what I and millions of people just like me around the world hear as we go through our day.
Every day, I spend 80% of my time and energy just trying to piece together and understand what is being said. It's frustrating and exhausting!
Someone once said, "that stating a problem without a solution is just a complaint" and I'm not here to complain, I'm here to do something about the problem. I want to relax and enjoy our conversation and I want you to be able to be part of the conversation too.
My team is working on a solution so that I can know when someone is speaking, what they are saying, and where they are.
By the way, if you haven't put it together yet that quote up there says, "Every day is a new beginning. Take a deep breath, smile, and start again." 
Thanks for joining me on this journey, together we can create a new beginning for the deaf and hard of hearing.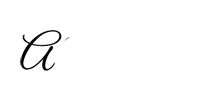 Alexandra Cartier, Founder of Vü

Our company, the Vü, is here to help the Deaf and Hard of Hearing bridge the gap in communicating with the hearing world. Our founder and director of Community Outreach are both profoundly hard of hearing. One of them also has a cochlear implant. So, we get it. We understand the frustration and isolation of not being heard – of feeling left out of the conversation. We're here to change that. Using patent-pending technology, we're working on the solution to help millions of people around the world interact anytime, anywhere without missing a beat in their conversation. We want you to be able to enjoy life and fully engage in conversations without the need to have anything in your way. We're excited that our groundbreaking smart devices will be easily accessible and inclusive – whether you're at the movies, in a restaurant, at school or talking with one person or a hundred people or more.
Our mission is to enable those with hearing loss and other communication disorders to live, learn and work independently in the real world. We invite you to join the conversation by sharing our story with your family, friends, colleagues, teachers, etc and making them aware of the work that we are doing, signing up for our newsletter, and/or contacting us to learn more or discover how you can get more involved. We look forward to speaking with you!
Address:
Vu LLC 1576 Sweet Home Road
Amherst, NY 14228-2710
Vü: Join The Conversation
With your help, the Deaf and Hard of Hearing (DHH) can join in the conversation at home, in a classroom, at work and in their community.